Hey, friends! Anyone who has been following along on my law school journey has probably ready by now that I recently went through my post-grad job search and ended up getting a judicial clerkship! One thing that I included in that blog post was that I was never too worried about my prospects, because I had built a pretty impressive resume (in my
humble
opinion). One of my readers asked me to expand more on how I built a good resume in law school, and I thought that was an
excellent
idea - so I decided to make a whole post about it! In fact, I'm kind of shocked I haven't written this post before now.
So let's dive in!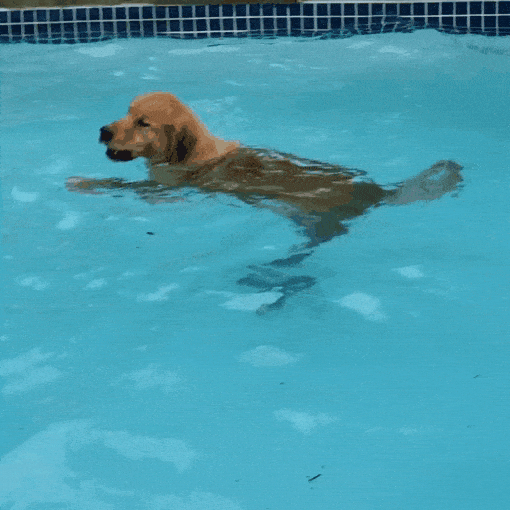 Overall, I would say that there are two different ways to make your resume great - your format, and your content. So, I'll split this post into two sections to address those.
Format
Before anyone reads your resume, they are going to have a first impression based on the look of the resume itself. Therefore, you want to make sure that your resume looks impressive before they read a single word.
The biggest thing you want to do is make sure your resume looks clean. Not too cluttered, a simple and easy-to-read serif font (you really cannot go wrong with Times New Roman), all on one page, readable font size, and black and white. Basically, a legal resume should be low-key boring. Also, I said it once, but I will say it again - KEEP IT TO ONE PAGE. Nobody wants to flip through pages of a resume. Truthfully, they don't care that much.
Your law school career services office probably has resume templates that you can utilize, and will absolutely review your resume for you. Use those services! However, on the off chance that they don't provide you with a template, I have created one for you to use! Check out the link below. This template is pretty similar to my resume that I use. Feel free to tweak it and make it work for you, but this is a good start for formatting.
RESUME TEMPLATE DOWNLOAD
(it works best when downloaded and used in Microsoft Word)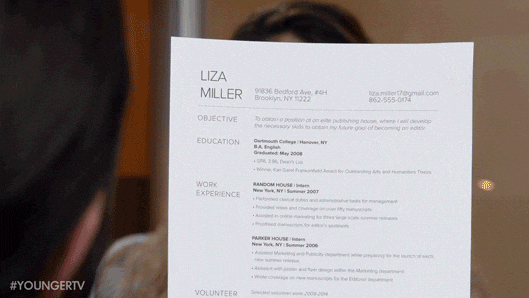 Content
Now that you've figured out what your resume should look like, it's time to put some meat on the bones and figure out the content. This can be pretty hard, because it is obviously very important. And as I mentioned above, you want to keep things simple - so you have very little space to convey the information you want. So here's a list of things you absolutely want to include:
Your law schoool information (duh)

Put your law school, expected graduation date, GPA, class rank (if impressive), and activities

Your undergrad information

Yes, it's over and you obviously have a Bachelor's degree - but they still want to see where you got it, what you majored in, and how you did overall

Any legal work experience!

If you are a 1L, you might not have any legal work experience. But if you do - put it!
Put your position, what you did, where you did it, and any other imporatnt things you learned that you would want an employer to know.

Your basic contact information

This seems simple, but often overlooked. I've had people tell me that they hate it when they have to go search for someone's email address because they don't just simply list in on their resume.
Put your name, address, phone number, and email address.
Those are the absolute, must include things that you should have on your resume. But chances are, there are more things that you should (and probably want to) include on there if you can. Here's a list of other good things to put on your resume:
Other work experience/internships

Did you have a job or internship in college? Put it down! Sometimes this grabs the attention of the interviewer, other times it just shows that you're a well-rounded person.

Story time: I did the Disney College Program in college, meaning that I spent a semester cleaning up trash at Disney World. It was technically an internship, but not really academic and definitely not related to law. But I put that on my resume EVERY. SINGLE. TIME. Why? Because interviewers and recruiters love to talk about it. It stands out. It's fun. Disney is a fantastic company that everyone loves. No, sweeping streets at Disney World did not help me learn how to write a memo or research the law. But it helps interviewers notice me.

Law firms and other legal jobs love when you have customer service experience. They like seeing that you have work ethic and people skills.
Jobs, internships, etc. tend to show personal interests and tell the interviewer something about your personality

A personal interests section

I highly recommend having this! In mine, I include that I like the Toronto Maple Leafs and listening to podcasts. It shows that I have a personality. In fact, my old HR manager emailed me on my first day of work to tell me that he was so excited to have another Leafs fan in the office. People eat this stuff up.
Make it one line with two or three interest.

Your LinkedIn URL

This is the technological age, they are going to look you up. Why not make it easier?
But if your LinkedIn sucks - don't put it. That's just embarrassing.

Anything else you want people to know!

Any cool awards? Let them know!
Special skills. Especially if you know other languages or other potentially useful skills.
Those are my main tips as far as content goes. I included a link above to a resume template I made for you guys to use.

******
There are a couple of other things to consider when making your resume. First, you have to live or die by what you choose to put in there. If you have something that might be slightly controversial or could be interpreted badly, think about whether you are prepared to not get a job because of that line. For example, I know some people who have interned with activist groups for specific causes that would be considered controversial. It might be important to them, but if an employer feels otherwise, it could end up costing them a job. So be sure to consider that.
Second, if you're like me, you might have a lot of things you could include on your resume. I had two internships and three jobs in college. I include my Disney internship because it's always a great conversastion started, and my full-time customer service job because it shows off my work ethic. This allows me to include some of my experience in college, but leave enough room for the legal stuff. Just pick the items that you think will yield the best results.
Lastly, remember that your resume is likely going to be accompanied by a cover letter and transcript. Yeah, your resume might be simple, but some things can be expanded upon in a cover letter, or explained better through a transcript. The resume is just the cover sheet for it all.
Overall, a resume is a pretty important thing, so take the time to make it good. Any questions? Leave 'em in the comments below and I'd be happy to answer.